For The Top-Rated Dumpster Rental Vista CA Has to Offer, Choose Lightweight Disposal
If you're looking for the best dumpster rental Vista CA can provide, you'll find it with the professional and friendly team at Lightweight Debris Removal! We proudly serve the citizens of Vista, California, and surrounding areas and gladly assist with any waste disposal or junk removal projects throughout San Diego County. We take pride in being a veteran and family-owned and operated business, offering high-quality waste disposal solutions for residential and commercial purposes.

With our dumpster rental Vista CA business, you can book from a wide range of dumpsters, including 6-yard to 20-yard options. We have the services and skills to accommodate projects of all sizes! Whether you're starting a simple yard cleanup or a large-scale construction project, our team of experienced and knowledgeable dumpster pros is here to help. Customer satisfaction is our passion, and we're ready to go the extra mile for you. We strive to exceed our customers' expectations by prioritizing transparent pricing, on-time delivery, and helpful service with each and every rental.

Give us a call or book online to reserve the best roll-off dumpster rental Vista CA has to offer! Para servicio en Español, llame a Cristina al (619) 347-2865. Use our convenient online reservation system to browse available options and book a bin with a few easy steps anytime and anywhere. Our team is available to help guide you through the process and ensure you have all of the necessary information to make the process as streamlined and simple as possible. Let us handle the heavy lifting of waste disposal and junk removal so you can focus on more important things!
Need help choosing the right service? Give us a Call: (866) 345-5646
By calling or texting you agree to receive text messages from us. If you do not wish to receive text messages, please reply STOP.
We Take Just About Everything
Some examples of the junk we haul away include:
Refrigerator Disposal

Garbage Removal

Mattress Disposal

Foreclosure Clean Outs
Construction Waste Removal

Yard Waste Removal

Trash Removal

Appliance Removal
Television Disposal & Recycling

Furniture Removal

E-Waste Disposal

Hot Tub Disposal
Countless Uses for a Dumpster Rental in Vista CA
If you're in need of a durable dumpster rental in Vista CA, Lightweight Debris Removal has the solution for your waste removal needs! Our dumpsters can easily handle any residential, construction, or commercial project. We'll drop off the dumpster you need, pick it up, and haul it off to Moody's Landfill, where your waste will be ethically disposed of in accordance with city, county, and state regulations. Implementing sustainable and responsible practices is our top priority.

For projects requiring a dumpster rental in Vista CA, choose Lightweight Debris Removal. From simple room cleanouts to large-scale demolitions, we have the dumpster that suits your needs. Our wide variety and exceptional customer service make us the local roll off dumpster rental Vista CA residents trust most. Take a look at a few of the most common reasons for booking a roll-off bin below and get in touch with our team if you have any questions about the process.
Reliable Residential Dumpster Rental Vista CA Homeowners Can Trust
For the residential dumpster rental Vista CA relies on most, give the team at Lightweight Debris Removal a call. Our 6-yard dumpster is perfect for smaller residential projects such as garage or attic cleanouts, clearing out broken appliances, downsizing your junk pile, home repairs, single-room renovations, and more! This dumpster is sure to be what you need to tackle your residential project. It's small enough to be perfectly placed in your driveway but durable enough to hold one ton of waste. Give us a call or book online today for the best home dumpster rental Vista CA has to offer!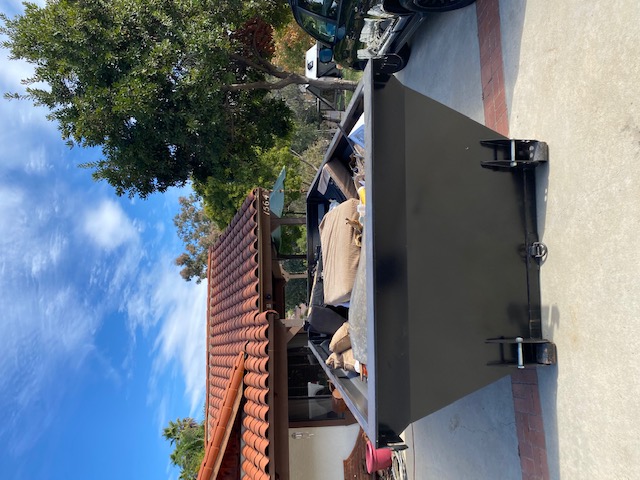 Durable Construction Dumpster Rental Vista CA Contractors Depend On
For the most reliable construction dumpster rental Vista CA has to offer, call Lightweight Debris Removal. We have 15-yard and 20-yard dumpsters to suit any contractor's needs. Whether you're in the early planning stages of a housing development or managing a commercial demolition project, we're confident we have the heavy-duty options that will keep your work site safe and streamlined. Our dumpsters are perfect for keeping your job site clutter-free and safe while being durable enough to hold up to 2.5 tons of any piping, insulation, lumber, or other various waste that you need to dispose of. For a durable dumpster you can rely on, call or book online today to reserve the best large dumpster rentals Vista CA construction professionals rely on.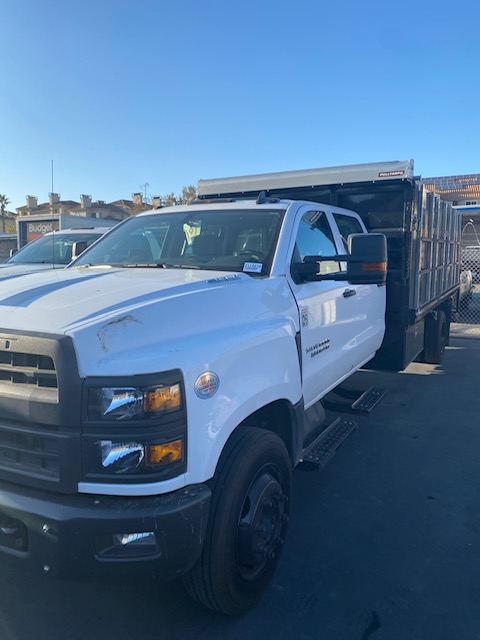 Cost-Effective Trash Dumpster Rental Vista CA Business Owners Use Year-Round
For the best trash dumpster rental Vista CA can provide, choose our dedicated and professional crew at Lightweight Debris Removal. Our disposal professionals are ready to handle any short or long-term waste management needs for businesses in San Diego County, including hotels, retirement communities, apartment complexes, and more. Whether you're managing a foreclosure or need ongoing support to clear out waste while expanding your business, we're here to help. Our dumpsters are perfect for keeping your establishment clean and waste-free for your guests, customers, tenants, or visitors, as well as safe for your employees. Call or book online today for the most reliable budget dumpster rental Vista CA offers!
How to Rent a Dumpster in Vista CA
Are you ready to take the next step and rent a dumpster in Vista CA? We make it a breeze at Lightweight Debris Removal! Our efficient online booking system takes all of the stress out of reserving a dumpster rental online. Simply begin this process by clicking any of the bright red "Book Online Now", "Pick Your Rental" or "Schedule Now" buttons displayed throughout our website. Next, you will answer a few questions to give us more details about your rental, such as the drop-off and pickup dates and your contact information. Finally, you will need to enter your payment information with any major credit card, then sit back and wait for the dumpster that's perfect for your particular project to be delivered. Once you've completed the checkout process using our secure system, you'll receive a confirmation email from our team, including a digital copy of your receipt and a copy of the signed contract. We'll even send you a text when our driver is on the way with the dumpster of your choice.

Another option to rent a dumpster in Vista CA is the good old-fashioned way - give us a call! Simply reach out by calling us at (866) 345-5646, and our elite customer service professionals will get you set up with everything you need. Give us a call or book online today to get started with an Vista CA dumpster rental you'll be happy about. Para servicio en Español, llame a Cristina al (619) 347-2865.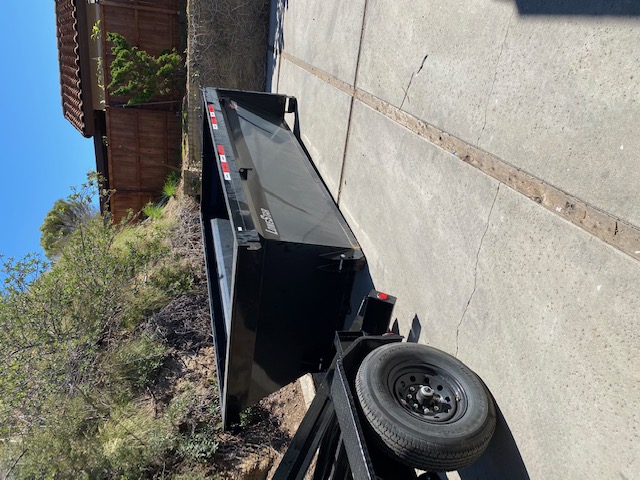 The Most Economical Dumpster Rental Price in Vista CA
For the most cost-effective dumpster rental price in Vista CA, choose the durable and budget-friendly selections at Lightweight Debris Removal! Our 6-yard dumpster, priced at $375, is perfect for any smaller-scale project you're working on. For larger projects, we offer a 15-yard dumpster for $475. For the largest projects, we also have 20-yard dumpsters available for $625. These prices include the first two days of rental time, and then we offer a heavy discount for extra days at just $22 a day, so you won't have to pay for the rental time you don't need. Lease your dumpster with Lightweight Debris Removal today to get the best price of dumpster rentals Vista CA has to offer!
FAQs About the Most Affordable Dumpster Rental Vista CA Residents and Contractors Trust
If you would like to lease the most affordable dumpster rental Vista CA has to offer, but aren't sure where to start, we're here to help! We've compiled a list of our frequently asked questions to help ease any concerns you may have. Take a look at our list below and get in touch with our team if you need any additional information.
Q.
How much does it cost to rent a dumpster from your company?
A.
If you've been wondering how much are dumpster rentals Vista CA can depend on, you're in the right place! At Lightweight Debris Removal, we're proud to offer the best value prices for garbage dumpster rentals Vista CA can provide! Our containers begin at $475 for up to two days of rental time, with two tons of waste disposal included in the base price. We understand many customers are searching for a cheap dumpster rental Vista CA can trust, but along with economical pricing, we prioritize on-time delivery, friendly service, and flexible scheduling options for your convenience, which is why customers continue to choose us as their one-stop waste disposal shop.
Q.
Are there any items prohibited from being loaded into a container?
A.
For the safety of our team and to comply with local disposal regulations, we ask that you do not put any concrete, paint, hazardous materials, high quantities of dirt, or tires in our containers. If you have any questions or concerns about what is considered hazardous or not, please contact our team to learn more.
Q.
How do I book a container?
A.
We offer two convenient options for reserving an affordable dumpster rental Vista CA relies on for residential and commercial purposes: give our team a call at (866) 345-5646 or use our online booking system to reserve a roll-off container today.
Delivering the Best Dumpster Rentals Vista CA Uses for All Projects
Business owners, contractors, residents, property managers, community organizations, and a range of commercial entities trust Lightweight Debris Removal for the most reliable dumpster rentals Vista CA can provide! We frequently work with the Vista Unified School District to tackle their ongoing waste management needs. Give us a call today and let the dependable Vista dumpster rental pros Vista, CA relies on most to take care of your waste disposal needs on a short or long-term basis.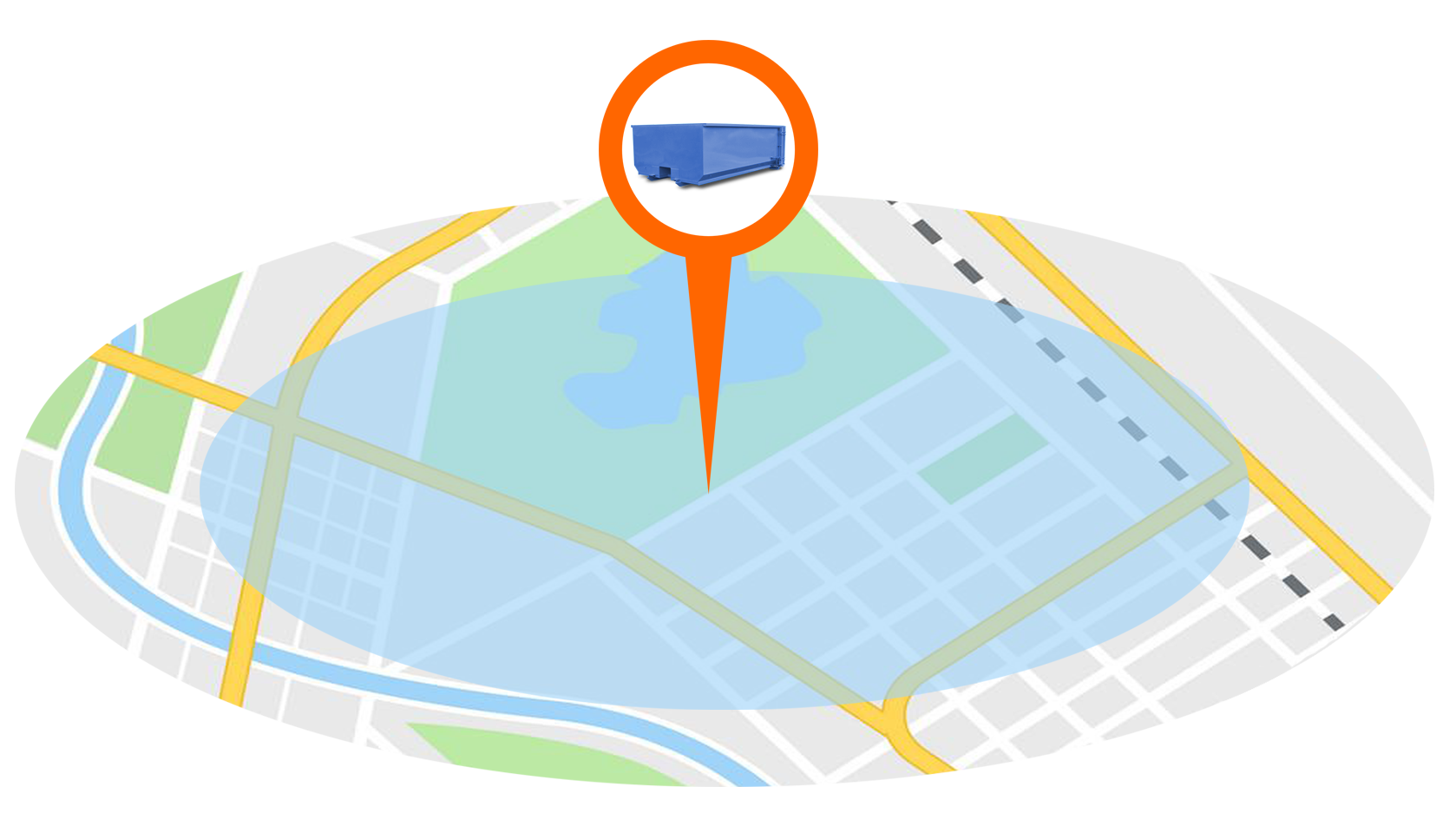 Lightweight Debris Removal is proud to be the place for dumpster rentals Vista CA residents and contractors trust most. Do you live outside of our community, but still want to lease the sturdiest discount dumpster rentals Vista CA has to offer? No problem! We gladly service a large portion of San Diego County and surrounding areas, including Oceanside, Carlsbad, Escondido, and San Marcos. We offer delivery to the 92081, 92083, 92084, and 92085 zip codes. If your work site is outside of our typical service area, it's not a problem. We regularly venture outside of our listed service cities to provide locals with the big dumpster rentals Vista CA trusts. Simply give us a call and we will do everything we can to take care of you and your wallet!
Service Area
Incredible Experiences Await in Vista CA
Vista, CA, is a vibrant city with plenty of activities to keep you entertained. Whether you're a nature lover, a history buff, or a foodie, there's something for everyone in this charming town.

One of the must-visit spots in Vista is the Wave Waterpark. This family-friendly water park offers thrilling slides, a lazy river, and a wave pool that will make a splash with visitors of all ages. It's the perfect place to cool off and have some fun in the sun.

If you're looking for a cultural experience, be sure to check out the Broadway Theater. This historic venue hosts a variety of performances, from plays to musicals and concerts. Local performers will captivate you with their skill and charm.


Timeless Tales and Natural Wonders of Vista, California
Vista is also home to some remarkable landmarks and parks that showcase the city's beauty and history. One iconic landmark is the Rancho Buena Vista Adobe. This adobe ranch house dates back to the 19th century and provides a glimpse into Vista's rich heritage. Take a guided tour to learn about the early settlers and their way of life.

For outdoor enthusiasts, Brengle Terrace Park is a must-visit. This sprawling park offers picturesque walking trails, picnic areas, and even a disc golf course. It's a great place to relax, have a picnic with friends and family, or just take a slow walk through beautiful nature.


Culinary Delights and Spiritual Sanctuaries in Vista
Vista boasts a diverse culinary scene with many top-notch restaurants to satisfy your taste buds. One local favorite is The Yellow Deli, a charming eatery known for its delicious sandwiches, soups, and freshly baked bread. The warm and cozy atmosphere makes it a perfect spot for a casual lunch or a quick coffee break.

When it comes to education, Vista is home to several excellent schools. Rancho Buena Vista High School and Vista High School are known for their academic excellence and vibrant extracurricular programs. Families moving to the area can rest assured that their children will receive a quality education in Vista.

For those seeking spiritual fulfillment, Vista offers a wide range of churches and places of worship. From St. Francis Catholic Church to North Coast Church, you'll find welcoming communities that cater to various denominations and religious practices.

Vista, CA, has a lot to offer visitors and residents alike. From exciting water parks and historic landmarks to beautiful gardens and delicious dining options, there's something for everyone in this friendly city. Whether you're exploring its rich history or enjoying the natural beauty of its parks, Vista is sure to leave you with lasting memories.