For The Top-Rated Dumpster Rental Carlsbad CA Has to Offer, Choose Lightweight Disposal
If you're looking for the best dumpster rental Carlsbad CA can provide, you'll find it with the professional and friendly team at Lightweight Debris Removal! We proudly serve the citizens of Carlsbad, California, and surrounding areas and gladly assist with any waste disposal or junk removal projects throughout San Diego County. We take pride in being a veteran and family-owned and operated business, offering high-quality waste disposal solutions for residential and commercial purposes.

With our dumpster rental Carlsbad CA business, you can book from a wide range of dumpsters, including 6-yard to 20-yard options. We have the services and skills to accommodate projects of all sizes! Whether you're starting a simple yard cleanup or a large-scale construction project, our team of experienced and knowledgeable dumpster pros is here to help. Customer satisfaction is our passion, and we're ready to go the extra mile for you. We strive to exceed our customers' expectations by prioritizing transparent pricing, on-time delivery, and helpful service with each and every rental.

Give us a call or book online to reserve the best roll-off dumpster rental Carlsbad CA has to offer! Para servicio en Español, llame a Cristina al (619) 347-2865. Use our convenient online reservation system to browse available options and book a bin with a few easy steps anytime and anywhere. Our team is available to help guide you through the process and ensure you have all of the necessary information to make the process as streamlined and simple as possible. Let us handle the heavy lifting of waste disposal and junk removal so you can focus on more important things!
Need help choosing the right service? Give us a Call: (866) 345-5646
By calling or texting you agree to receive text messages from us. If you do not wish to receive text messages, please reply STOP.
We Take Just About Everything
Some examples of the junk we haul away include:
Refrigerator Disposal

Garbage Removal

Mattress Disposal

Foreclosure Clean Outs
Construction Waste Removal

Yard Waste Removal

Trash Removal

Appliance Removal
Television Disposal & Recycling

Furniture Removal

E-Waste Disposal

Hot Tub Disposal
Countless Uses for a Dumpster Rental in Carlsbad CA
If you're in need of a durable dumpster rental in Carlsbad CA, Lightweight Debris Removal has the solution for your waste removal needs! Our dumpsters can easily handle any residential, construction, or commercial project. We'll drop off the dumpster you need, pick it up, and haul it off to Moody's Landfill, where your waste will be ethically disposed of in accordance with city, county, and state regulations. Implementing sustainable and responsible practices is our top priority.

For projects requiring a dumpster rental in Carlsbad CA, choose Lightweight Debris Removal. From simple room cleanouts to large-scale demolitions, we have the dumpster that suits your needs. Our wide variety and exceptional customer service make us the local roll off dumpster rental Carlsbad CA residents trust most. Take a look at a few of the most common reasons for booking a roll-off bin below and get in touch with our team if you have any questions about the process.
Reliable Residential Dumpster Rental Carlsbad CA Homeowners Can Trust
For the residential dumpster rental Carlsbad CA relies on most, give the team at Lightweight Debris Removal a call. Our 6-yard dumpster is perfect for smaller residential projects such as garage or attic cleanouts, clearing out broken appliances, downsizing your junk pile, home repairs, single-room renovations, and more! This dumpster is sure to be what you need to tackle your residential project. It's small enough to be perfectly placed in your driveway but durable enough to hold one ton of waste. Give us a call or book online today for the best home dumpster rental Carlsbad CA has to offer!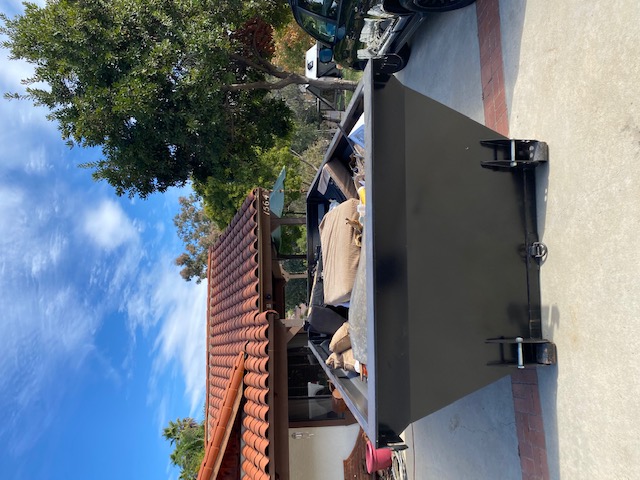 Durable Construction Dumpster Rental Carlsbad CA Contractors Depend On
For the most reliable construction dumpster rental Carlsbad CA has to offer, call Lightweight Debris Removal. We have 15-yard and 20-yard dumpsters to suit any contractor's needs. Whether you're in the early planning stages of a housing development or managing a commercial demolition project, we're confident we have the heavy-duty options that will keep your work site safe and streamlined. Our dumpsters are perfect for keeping your job site clutter-free and safe while being durable enough to hold up to 2.5 tons of any piping, insulation, lumber, or other various waste that you need to dispose of. For a durable dumpster you can rely on, call or book online today to reserve the best large dumpster rentals Carlsbad CA construction professionals rely on.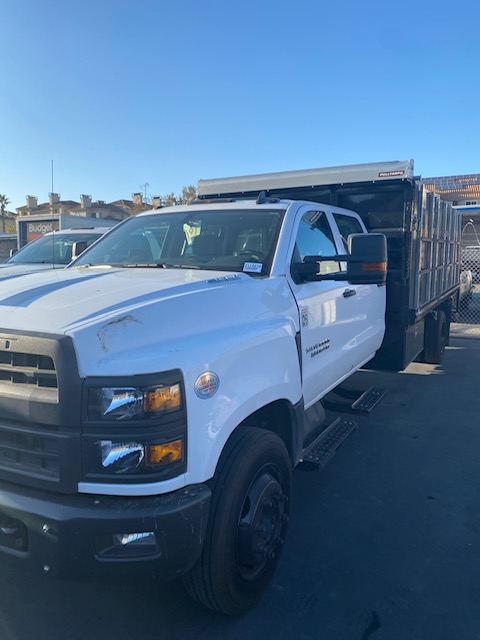 Cost-Effective Trash Dumpster Rental Carlsbad CA Business Owners Use Year-Round
For the best trash dumpster rental Carlsbad CA can provide, choose our dedicated and professional crew at Lightweight Debris Removal. Our disposal professionals are ready to handle any short or long-term waste management needs for businesses in San Diego County, including hotels, retirement communities, apartment complexes, and more. Whether you're managing a foreclosure or need ongoing support to clear out waste while expanding your business, we're here to help. Our dumpsters are perfect for keeping your establishment clean and waste-free for your guests, customers, tenants, or visitors, as well as safe for your employees. Call or book online today for the most reliable budget dumpster rental Carlsbad CA offers!
How to Rent a Dumpster in Carlsbad CA
Are you ready to take the next step and rent a dumpster in Carlsbad CA? We make it a breeze at Lightweight Debris Removal! Our efficient online booking system takes all of the stress out of reserving a dumpster rental online. Simply begin this process by clicking any of the bright red "Book Online Now", "Pick Your Rental" or "Schedule Now" buttons displayed throughout our website. Next, you will answer a few questions to give us more details about your rental, such as the drop-off and pickup dates and your contact information. Finally, you will need to enter your payment information with any major credit card, then sit back and wait for the dumpster that's perfect for your particular project to be delivered. Once you've completed the checkout process using our secure system, you'll receive a confirmation email from our team, including a digital copy of your receipt and a copy of the signed contract. We'll even send you a text when our driver is on the way with the dumpster of your choice.

Another option to rent a dumpster in Carlsbad CA is the good old-fashioned way - give us a call! Simply reach out by calling us at (866) 345-5646, and our elite customer service professionals will get you set up with everything you need. Give us a call or book online today to get started with an Carlsbad CA dumpster rental you'll be happy about. Para servicio en Español, llame a Cristina al (619) 347-2865.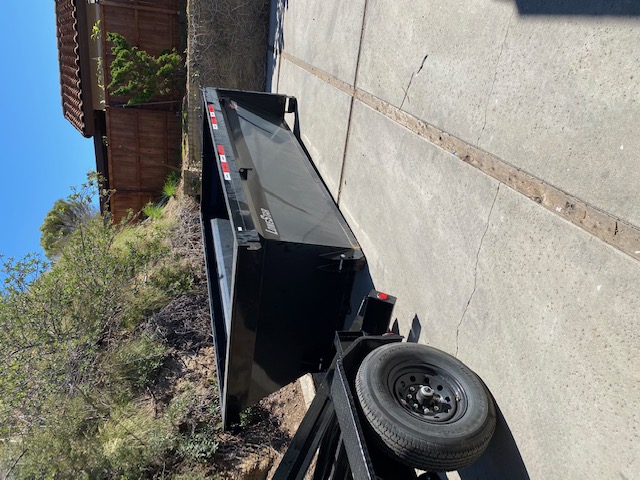 The Most Economical Dumpster Rental Price in Carlsbad CA
For the most cost-effective dumpster rental price in Carlsbad CA, choose the durable and budget-friendly selections at Lightweight Debris Removal! Our 6-yard dumpster, priced at $375, is perfect for any smaller-scale project you're working on. For larger projects, we offer a 15-yard dumpster for $475. For the largest projects, we also have 20-yard dumpsters available for $625. These prices include the first two days of rental time, and then we offer a heavy discount for extra days at just $22 a day, so you won't have to pay for the rental time you don't need. Lease your dumpster with Lightweight Debris Removal today to get the best price of dumpster rentals Carlsbad CA has to offer!
FAQs About the Most Affordable Dumpster Rental Carlsbad CA Residents and Contractors Trust
If you would like to lease the most affordable dumpster rental Carlsbad CA has to offer, but aren't sure where to start, we're here to help! We've compiled a list of our frequently asked questions to help ease any concerns you may have. Take a look at our list below and get in touch with our team if you need any additional information.
Q.
How much does it cost to rent a dumpster from your company?
A.
If you've been wondering how much are dumpster rentals Carlsbad CA can depend on, you're in the right place! At Lightweight Debris Removal, we're proud to offer the best value prices for garbage dumpster rentals Carlsbad CA can provide! Our containers begin at $475 for up to two days of rental time, with two tons of waste disposal included in the base price. We understand many customers are searching for a cheap dumpster rental Carlsbad CA can trust, but along with economical pricing, we prioritize on-time delivery, friendly service, and flexible scheduling options for your convenience, which is why customers continue to choose us as their one-stop waste disposal shop.
Q.
Are there any items prohibited from being loaded into a container?
A.
For the safety of our team and to comply with local disposal regulations, we ask that you do not put any concrete, paint, hazardous materials, high quantities of dirt, or tires in our containers. If you have any questions or concerns about what is considered hazardous or not, please contact our team to learn more.
Q.
How do I book a container?
A.
We offer two convenient options for reserving an affordable dumpster rental Carlsbad CA relies on for residential and commercial purposes: give our team a call at (866) 345-5646 or use our online booking system to reserve a roll-off container today.
Delivering the Best Dumpster Rentals Carlsbad CA Uses for All Projects
Business owners, contractors, residents, property managers, community organizations, and a range of commercial entities trust Lightweight Debris Removal for the most reliable dumpster rentals Carlsbad CA can provide! We frequently work with the Carlsbad Unified School District to tackle their ongoing waste management needs. Give us a call today and let the dependable Carlsbad dumpster rental pros Carlsbad, CA relies on most to take care of your waste disposal needs on a short or long-term basis.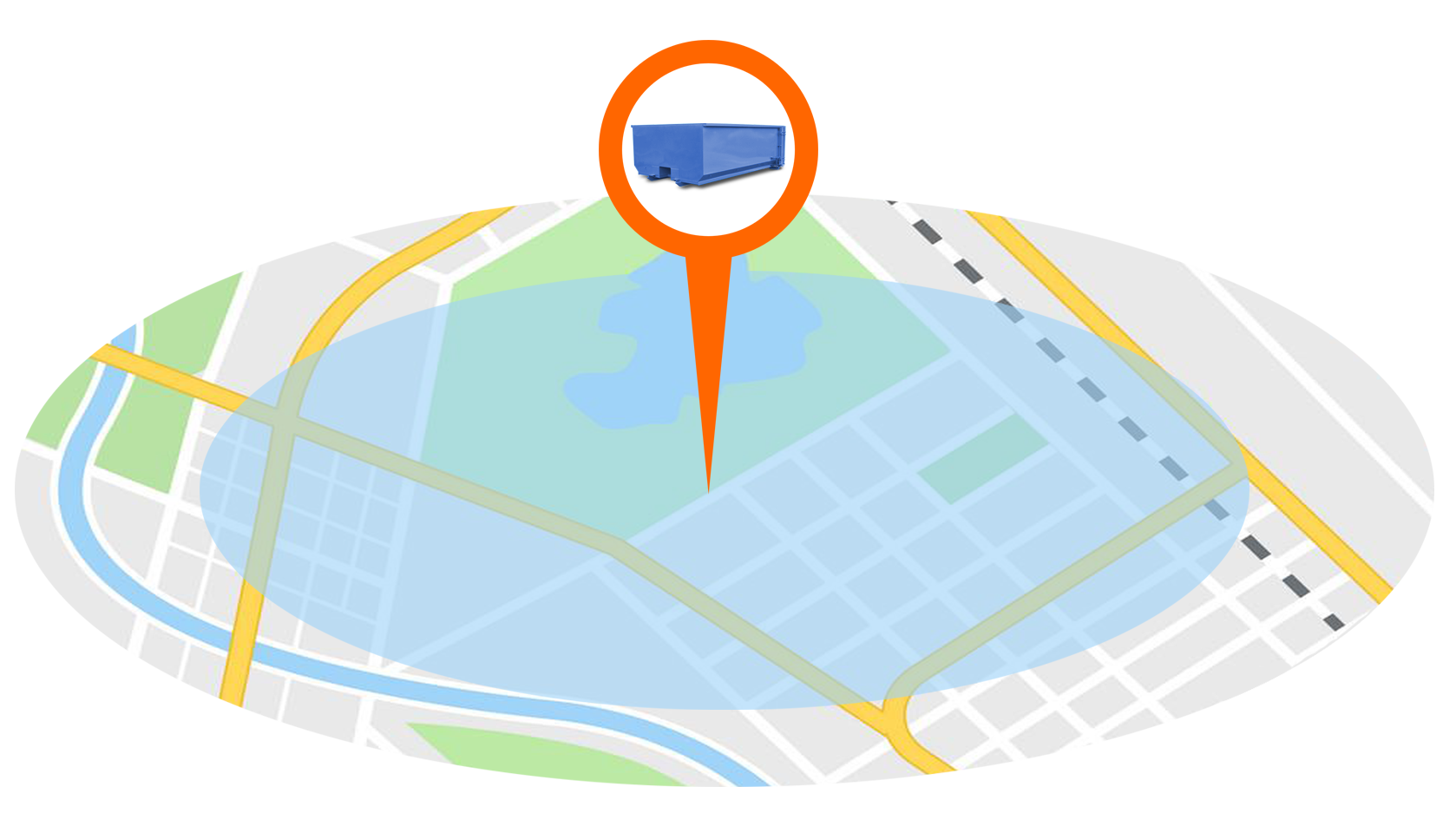 Lightweight Debris Removal is proud to be the place for dumpster rentals Carlsbad CA residents and contractors trust most. Do you live outside of our community, but still want to lease the sturdiest discount dumpster rentals Carlsbad CA has to offer? No problem! We gladly service a large portion of San Diego County and surrounding areas, including Vista, Carlsbad, Escondido, and San Marcos. We offer delivery to the 92003, 92008, 92010, 92028, 92054, 92056, 92057, 92058, 92081, and 92083 zip codes. If your work site is outside of our typical service area, it's not a problem. We regularly venture outside of our listed service cities to provide locals with the big dumpster rentals Carlsbad CA trusts. Simply give us a call and we will do everything we can to take care of you and your wallet!
Service Area
Embark on Extraordinary Adventures in Carlsbad CA
Prepare for an incredible adventure in Carlsbad, CA! This vibrant city offers a wide range of activities and attractions to suit every interest and age group.

One of the top things to do in Carlsbad is visit LEGOLAND California Resort. This world-famous theme park is a paradise for LEGO enthusiasts, featuring thrilling rides, interactive exhibits, and jaw-dropping LEGO sculptures. It's a must-visit for families and LEGO fans of all ages.

For outdoor enthusiasts, a visit to Carlsbad State Beach is a must. This stunning stretch of coastline offers breathtaking views, sandy shores, and opportunities for swimming, surfing, or simply basking in the sun. Don't forget to catch the spectacular sunset – it's a sight you won't want to miss.


Unveiling Timeless Treasures in Carlsbad, California
Carlsbad is a city with a rich history and fascinating landmarks that showcase its cultural heritage.

One iconic landmark in Carlsbad is the Carlsbad Flower Fields. These vibrant flower fields are a feast for the eyes, especially during the spring season when the ranunculus blooms in a riot of colors. Take a leisurely stroll through the fields, capture Insta-worthy photos, and immerse yourself in the beauty of nature.

To delve into the city's history, pay a visit to the Leo Carrillo Ranch Historic Park. This former working ranch turned public park offers guided tours that allow you to explore the adobe buildings and lush gardens and learn about the life of actor and preservationist Leo Carrillo. It's a hidden gem that offers a glimpse into Carlsbad's past.


Delight in Delicious Eats, Expand Your Mind and Find Peace in Carlsbad
Carlsbad is a haven for food lovers, offering a diverse range of culinary experiences to satisfy any craving. One standout restaurant is Campfire. Known for its innovative dishes and cozy ambiance, this restaurant celebrates the art of wood-fired cooking and offers a memorable dining experience.

When it comes to education, Carlsbad is home to excellent schools. Carlsbad High School and Sage Creek High School are renowned for their academic programs and extracurricular activities, ensuring students receive a well-rounded education.

For those seeking spiritual fulfillment, Carlsbad has a variety of churches and places of worship. St. Patrick Catholic Church and North Coast Calvary Chapel are just a couple of the welcoming congregations that provide a sense of community and spiritual guidance.

In conclusion, Carlsbad, CA, is a city that offers a blend of adventure, history, culinary delights, educational opportunities, and spiritual centers. Whether you're exploring theme parks, enjoying scenic beaches, immersing yourself in history, savoring delicious cuisine, pursuing education, or finding solace in places of worship, Carlsbad has something for everyone. So, pack your bags, embrace the coastal charm, and create unforgettable memories in this friendly and vibrant city!